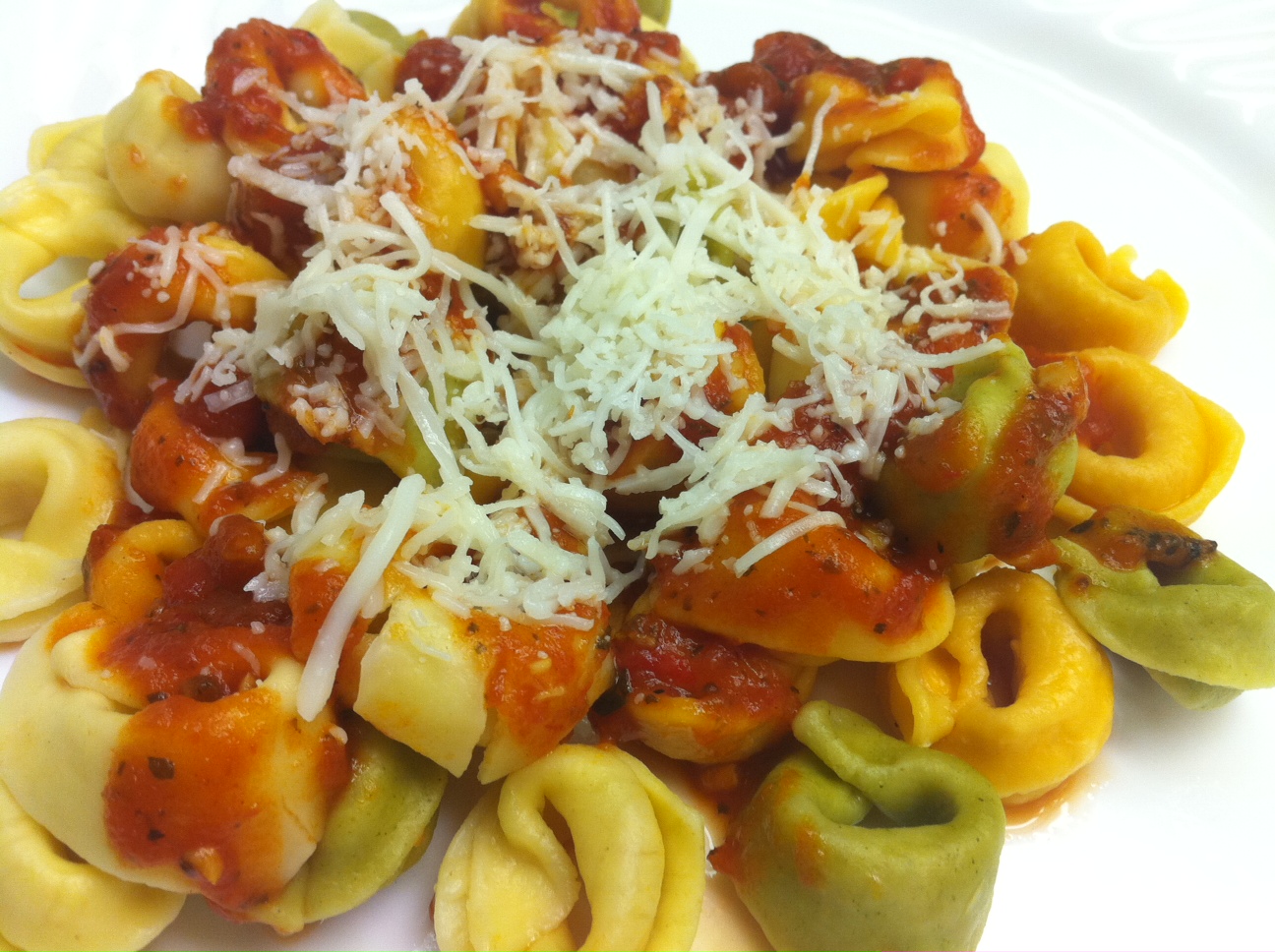 Tortellini in Chipotle Sherry Sauce Pasta is the comfort food of choice in our house, very easy to cook, very affordable, and very versatile, plus my kids love it. For this recipe I use Holland House Sherry Cooking Wine which gives it a pinch of sweetness, and the chipotle peppers give it some latin-spice.
Ingredients for Tortellini in Chipotle Sherry Sauce
Serves 4
1 bag (12 oz) of dry cheese filled tortellini
1 T olive oil
2 garlic cloves minced
2 cups of chunky red pasta sauce
1/4 cup of Holland House Sherry Cooking Wine
Chipotle chile in adobo (1/2 seedless chile)
Parmesan or Mozzarella cheese to taste
Directions
1. Cook tortellini according to instructions on the package. Strain and set aside.
2. While the tortellini is cooking, add olive oil to a separate hot pan, add the minced garlic and cook until soft, about 15 seconds moving constantly.
3. Pour the pasta sauce and sherry cooking wine to garlic pan. Mix well. Cook for 3 to 4 minutes.
4. Cut half of the chipotle chile in small pieces and add to red sauce. Cover and simmer for 8-10 minutes at low temperature.
5. Divide tortellini over 4 plates, cover tortellini with sauce, and top with cheese to taste.
Enjoy!
Disclosure: This post is part of a sponsored series to develop recipes using Mizkan products. All opinions are our own.