The inspiration for this recipe was my mother and my daughter. I thought that since Mother's Day is around the corner I should  start thinking about our  present. And what better idea than to do something with our kids.
I truly believe there is no  better gift than an unforgettable moment with my family. Rarely we mothers find the time to play with our children. The daily activities are so hectic  that we find it a challenge to devote quality time to our kids.

Perhaps because we work full time and when we finally get home we are already exhausted.  Or because we struggling to maintain the harmony at:  ".. the refrigerator is empty and at night I have no time to prepare  the dinner  so the priority is go to the supermarket .. "" .. there is  a pile of dirty clothes that no longer fits in the basket … "" …the dog needs to go out for a walk .. "" .. the  house needs to be cleaned ASAP because visits are coming;" or even " the dishwasher is out of order and I should be at home to get it fixed ."
Some have more than one child and with that the extracurricular activities multiply :  dance or art classes, gym, and appointments with the pediatrician (and the list goes on and on).
I have therefore decided to find time in the midst of this chaos to have  fun and really play with my daughter. Why not cook and play at the same time?
Today's recipe is traditional, easy and delicious. In a kitchen environment children can learn by playing and using their imagination and creativity; by drawing and exploring textures, aromas and colors.
Let´s make Cornstarch Alfajores
Throughout Latin America there are different versions of alfajores.
The alfajor is a kind of sandwich consisting of two cookies brought together by a sweet filling. Although usually made of dulce de leche (of a caramel consistency), there are other varieties with other fillings such as jam, ganache and chocolate mousse. Most are covered in chocolate, but sometimes they have a glaze or are simply  covered with powdered sugar.
I love to cook Grandma's recipes because it is a great way to maintain a family tradition.  It is also a wonderful  way for my daughter to better understand where we all come from.
My small suggestion is that we  teach our traditions at the same time as we choose  choose healthy and fresh ingredients. This way we can make nutritional and homemade recipes full of tradition.
Alfajores de Maicena by Chef Uchi
Ingredients:
200 grs Butter
200 grs Confectioner's  sugar
1 Tablespoon Vanilla Extract
3 Eggs
500 grs Cornstarch
1 Tablespoon Baking powder
Procedure:
1) Cream butter and confectioner's sugar

2) Add vanilla extract
3) Add the eggs slowly while beating until the mixture is
homogeneous.
4) Add the cornstarch and baking powder
5) Continue mixing until dry ingredients are incorporated completely
6) Form the dough into a ball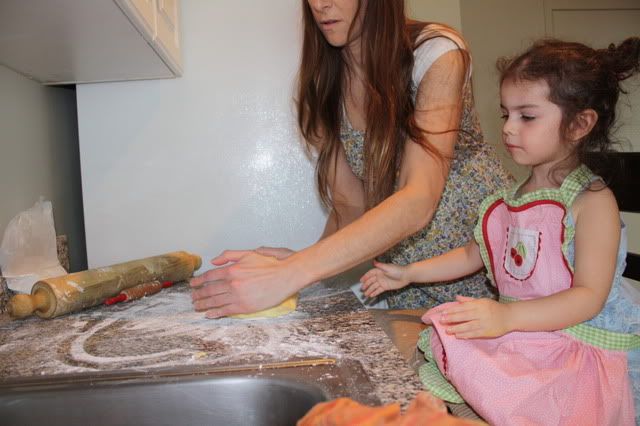 7) Wrap the dough with plastic wrap until firm cover about1 hour in the refrigerator
8) Turn the oven to 320 F
9) Cover the surface with a little flour
10) Roll out the dough with a rolling pin until approximately 1/4 inch of thickness
11) Cut circles approximately 1 inch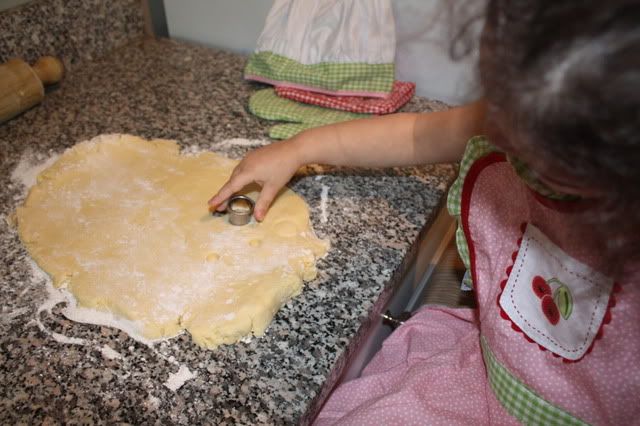 12) Place parchment paper on a sheet pan and leave a space between alfajorcitos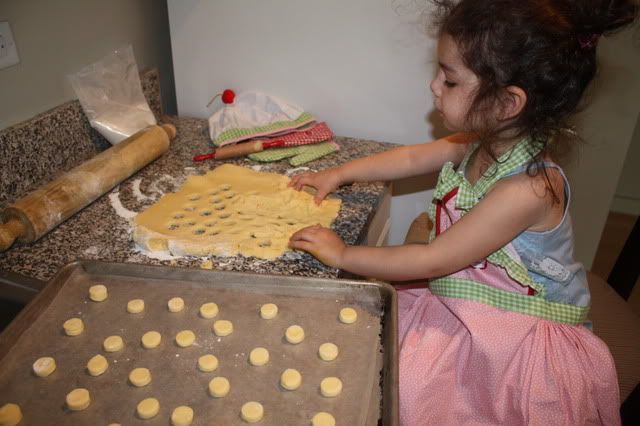 13) Bake the cookies 15 to 20 minutes until the alfajorcitos are lightly brown.
14) Remove and let cool
15) Connect 2 alfajorcitos with dulce de leche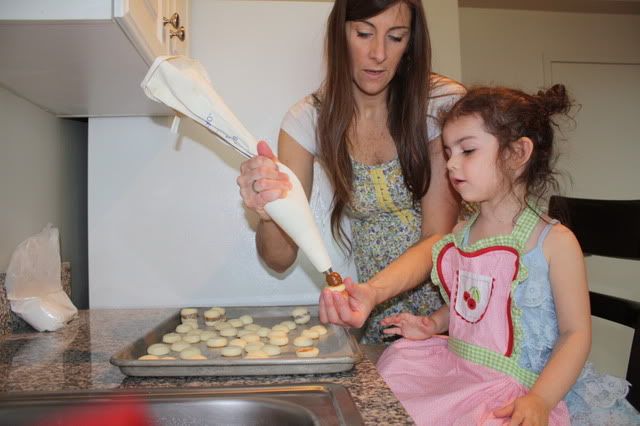 16) Roll the alfajorcitos in coconut
Enjoy!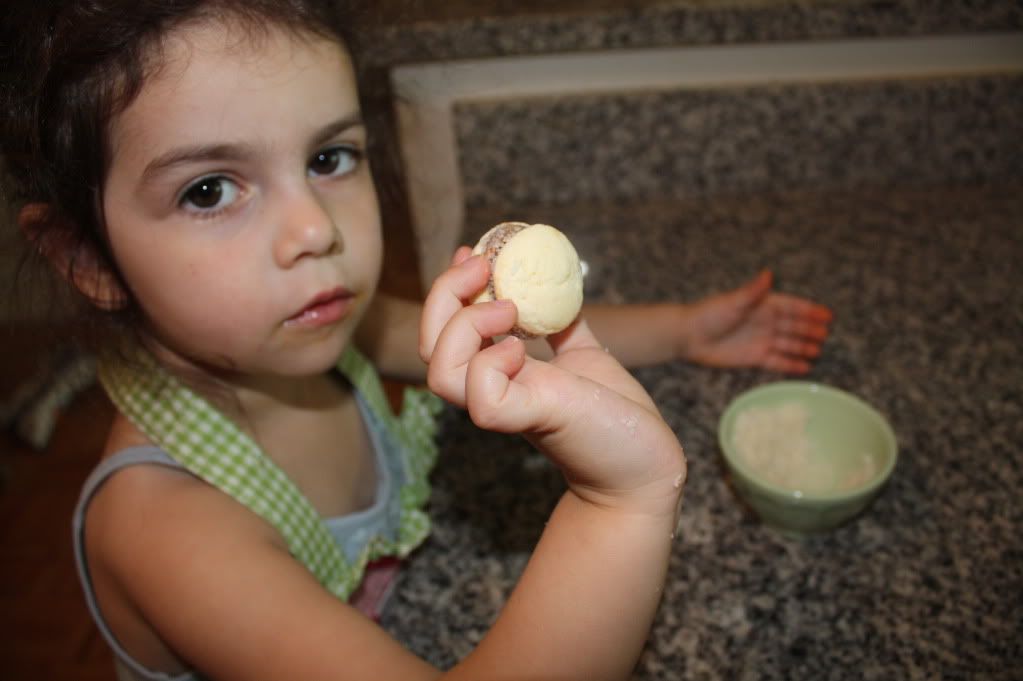 This post can be read in Spanish here.
The contents of this posting, including, but not limited to its text, graphics, video, and images is the exclusive property of Luciana Davidzon and is used here with her express permission. Said contents may not subsequently be used or reproduced in any way without express written permission from Ms. Davidzon. Copyright © 2011 by Luciana Davidzon. All rights reserved