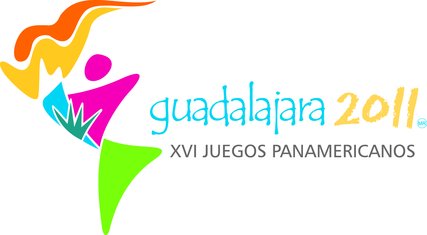 In just three days Mexico will receive approximately 6,000 athletes from 42 nations in Guadalajara, Jalisco for the largest multi-sport event of 2011: XVI Pan American Games or Juegos Panamericanos.
This massive sporting event that unites North, Central and South America, as well as the Caribbean is an excellent opportunity to talk to your children about the different cultures, languages, and diverse people that make up this part of the globe.  Especially about the rich traditions and folklore to which the state of Jalisco is home to like Mariachi, tequila, the Mexican Hat Dance or "Jarabe Tapatío," just to name a few.
Even the three Pan American Games official mascots represent an aspect of the state of Jalisco and the city of Guadalajara.
Gavo — A blue agave plant that is representative of the region which is famous for its tequila production.
Huichi — A deer which represents the southern region of the state and alludes to its Huichol traditions and the female identity.
Leo — A lion, which represents the strength of the people of Guadalajara and is also part of the city's coat of arms.
The official inaugural ceremony is this Thursday, October 14 and the closing ceremony is October 30th. Guadalajara has gone all out for these ceremonies and have confirmed two of its biggest celebrities to perform: Alejandro Fernandez and his father, the legendary Vicente Fernandez; as well as Colombian pop/rock start Juanes.  In fact, Alejandro signs El Mismo Sol, the official anthem for the 2011 Pan American Games.
Here´s the official video of El Mismo Sol. The lyrics are a message of unity, embracing diversity, achieving our goals and hope for the future of our children. You will love it, sing it and dance it. 
httpv://www.youtube.com/watch?v=pnsKKamu_Bc&feature=related
Another revered son from Guadalajara is Mexican and international futbol star Javier "Chicharito" Hernandez. He created this video to invite all of you to be a part of the magic of the Pan American Games Gudalajara 2011. As he says,
"When you come to this country and you experience the real Mexico, its places, its people, Mexico will take a hold of your heart."
I couldn't agree more!
httpv://www.youtube.com/watch?v=aKPskBWkMBo&feature=related
Where to watch the Pan American Games if you live in the U.S.? ESPN 2 will offer coverage in English, while ESPN Deportes and ESPNDeportes.com will have full coverage in Spanish.
For a full list of cities, national flag bearers, stadiums, images and more, visit the official Pan American Games Guadalajara 2011 site.
Which country will you be rooting for?
Disclosure: I am being compensated for my work in creating and managing content as a Community Manager for the México Today Program.  All stories, opinions and passion for all things México shared here  and everywhere are completely my own.